Category of Cryptocurrency Market: Ecosystem Coins
This guide looks at the different category of cryptocurrency market, focusing on the third category which represents ecosystem coins. This is the third part of the series that breaks down the crypto market into 12 major categories.
This article looks at the third category in the Top 100 of the cryptocurrency market, which features cryptocurrencies that are backed by an ecosystem supported by a range of ancillary components.
Third Market Category: Ecosystem Coins
There is a total of 7 coins that falls under the category of ecosystem coins. The purpose of ecosystem coins is to strengthen the ease of use within the crypto space through various supporting components that include decentralized exchanges, open standards for apps and many more. Here are the coins that belong in the Ecosystem category:
Nebulas (NAS)
Similar to how Google indexes web pages, Nebulas is a self-evolving blockchain that will index blockchain projects, smart contracts, decentralized applications (dApps) and assets using the Nebulas rank algorithm that sifts & sorts the data. Known as the 'Google for all blockchains', Nebulas core differentiator is its search engine functionality that facilitates the privatization of user data. This eliminates the possibility of large, centralized corporations from exploiting and profiting from users' data.
Developers will be rewarded NAS to develop & deploy on NAS chain. Nebulas calls this the 'developer incentive protocol'. Known as Proof-of-Devotion, rewards are issued based on how often any dApp or smart contract is used. Nebulas' consensus mechanism works like DPoS except that the best, most economically incentivised developers (Bookkeeppers) get the forging spots.
Waves (WAVES)
Waves is an open source blockchain platform that supports smart contract development (like Ethereum) and allow developers can use to create their own custom token. Whether the incentive is to crowdfund a project, build out a loyalty rewards program, or create an in-app currency, the Waves platform may be the appropriate platform. With WAVES, people can create their own tokens in as little as one minute. Waves also include a decentralized exchange (DEX) in which users can trade their newly created coin in a trading pair with any other Waves token. The consensus mechanism powering WAVES is Proof-of-Stake (POS).
(Read also: Coins, Tokens & Altcoins: What's the Difference?)
Salt (SALT)
Secured Automated Lending Technology (SALT) is an automated crypto-backed lending platform that allows users to take out cash loans in exchange for staking their cryptocurrencies as collaterals. SALT employs a subscription model where users are required to choose one of the three-tiers of membership plans, with higher membership tiers allowing for greater terms and perks a higher loan amount, more flexible payment terms and enhanced access to new products.
(See also: Bitcoin vs Alt Coins Returns: Comparison of Gains Between Bitcoin & Altcoins Investing)
Chainlink (LINK)
ChainLink is a decentralized oracle service, acting as the bridge between the digital blockchain world and the real business world. Oracles are defined as an entity that acquires and verifies real-world occurrences and transmits external information to the blockchain to be used in smart contracts.
Using ChainLink, the network's oracles will retrieve external, real-world data from application program interfaces (APIs), data pools, and other data points and transmit them into the blockchain to allow for smart contract functionality. ChainLink is an ERC20 project that is built on the Ethereum blockchain.
Waltonchain (WTC)
Waltonchain is a blockchain project that connects the Internet-of-Things (IoT) with Blockchain technology to create a management system for the supply chain industry. Using innovative RFID sensors, items can be tracked throughout the supply chain process to enhance transparency and accuracy.
Waltonchain has its own native blockchain that runs on Proof of Stake & Trust (PoST) consensus mechanism, facilitating smart contract functionality and allows for the creation of subchains. Subchains allow businesses to create their own token and employ a different consensus mechanism to the parent chain (which is Waltonchain in this case).
(See also: Crypto Beginners Guide: 5 Things Crypto Newbies Should Know)
Ethos (ETHOS)
Ethos is a cryptocurrency project that caters to the mainstream market, allowing anyone to own cryptocurrencies easily. Ethos offers a suite of services to spur mainstream adoption such as fiat gateways, universal cryptocurrency wallets, wealth management solutions and an educational platform. A unique differentiator of Ethos is its universal wallet, that allows users to store various cryptocurrencies in a single, accessible mobile wallet powered by cryptographic smart keys.
Aion (AION)
Aion is a 3rd generation, multi-tiered blockchain system focused on enhancing 3 major components of blockchain networks: Scalability, Privacy and Interoperability. The AION network will seek to foster interoperability between various blockchain, with the unique differentiator being AION's 'token bridge' that allows tokens to move in between chains. This is similar to the concept of Atomic Swaps. AION's consensus mechanism will be a mix of Byzantine Fault Tolerance (BFT) and Proof-of-Intelligence (POI), which is an interesting mechanism that will allow for Artificial Intelligence (A.I.) based applications to be developed on its native blockchain.
(You might also be interested in: ICO Investing Strategy: Making Money off ICOs)
Beneficial Resources To Get You Started
If you're starting your journey into the complex world of cryptocurrencies, here's a list of useful resources and guides that will get you on your way:
Trading & Exchange
Crypto Guide 101: Choosing The Best Cryptocurrency Exchange
Guide to Bittrex Exchange: How to Trade on Bittrex
Guide to Binance Exchange: How to Open Binance Account and What You Should Know
Guide to Etherdelta Exchange: How to Trade on Etherdelta
Guide To Cryptocurrency Trading Basics: Introduction to Crypto Technical Analysis
Cryptocurrency Trading: Understanding Cryptocurrency Trading Pairs & How it Works
Crypto Trading Guide: 4 Common Pitfalls Every Crypto Trader Will Experience
Wallets
Guide to Cryptocurrency Wallets: Why Do You Need Wallets?
Guide to Cryptocurrency Wallets: Opening a Bitcoin Wallet
Guide to Cryptocurrency Wallets: Opening a MyEtherWallet (MEW)
Read also: Crypto Trading Guide: 4 Common Pitfalls Every Crypto Trader Will Experience and Guide To Cryptocurrency Trading Basics: Do Charts & Technical Analysis Really Work?
---
Enroll in our Free Cryptocurrency Webinar now to learn everything you need to know about crypto investing.
Get our exclusive e-book which will guide you on the step-by-step process to get started with making money via Cryptocurrency investments!
You can also join our Facebook group at Master The Crypto: Advanced Cryptocurrency Knowledge to ask any questions regarding cryptos!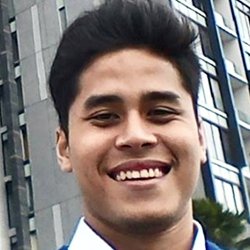 I'm Aziz, a seasoned cryptocurrency trader who's really passionate about 2 things; #1) the awesome-revolutionary blockchain technology underlying crypto and #2) helping make bitcoin great 'again'!
The post Category of Cryptocurrency Market: Ecosystem Coins appeared first on Master The Crypto.